Lansing, MI, March 22, 2017 – Today, the Eaton County Republican Party announced the date and speaker for their upcoming Lincoln Tribute Dinner.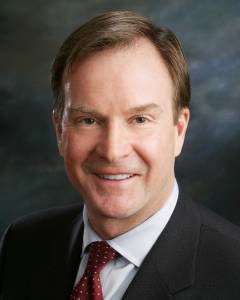 "I'Äôm happy to report that Michigan'Äôs own Attorney General Bill Schuette will be 'ÄòOn Duty'Äô at our Lincoln Dinner event on May 23," said Eaton County Republican Party Chairman Anthony Snyder. "The Attorney General has done a great job for the people of Michigan these past seven years, and we are excited to have him as a speaker. There are great things coming in 2018 for Eaton County, and for our state."
Bill Schuette was elected as Michigan's 53rd Attorney General in 2010, and was re-elected in 2014. He previously served as a Congressman, State Senator, and as a Judge on Michigan's Court of Appeals.
The Eaton County Republican Party's Lincoln Tribute Dinner will be held on May 23, 2017 at the Grand Ledge County Club. Additional details will be announced in the coming days on the Eaton County Republican Party website at http://www.eatoncountygop.org.
-30-